What would films be without music? Music conveys what imagery cannot. A soundtrack's importance can transcend visual storytelling. Great film directors often build the entire structure of their masterpieces around a score. 
Cinema Italia is a musical tribute to Italian cinema and its soundtracks which have raised global awareness of Italian culture.
Featuring acclaimed saxophonist Rosario Giuliani – accompanied by Pietro Lussu on piano and Luca Alemanno on double bass – the concert revisits, in a unique jazz style, unforgettable themes by Nino Rota and Ennio Morricone that were composed for iconic movies such as Federico Fellini's 8 e mezzo, Sergio Leone's Once Upon a Time in America and Giuseppe Tornatore's Nuovo Cinema Paradiso. 
Date and time: March 28, 2023 | 6:00 pm
Venue: Italian Cultural Institute
1023 Hilgard Avenue, Los Angeles
The performance will be streamed live on our
Youtube and Facebook pages starting at 6.15pm
ROSARIO GIULIANI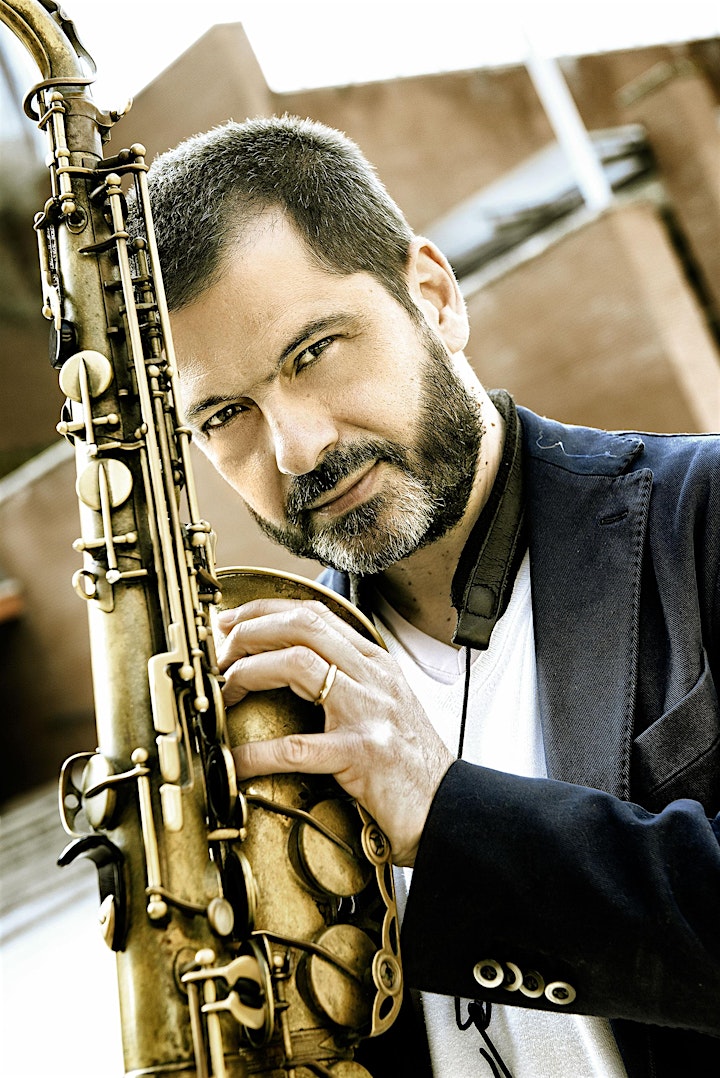 The enthusiastic and triumphal tones used by the press to describe Rosario Giuliani's playing characteristics derive directly from the special sound he creates. With nonchalance he draws from his instruments a fluid phrasing style, at times dazzling, which naturally links him to great saxophonists such as Julian "Cannonball" Adderley, Art Pepper, and John Coltrane. Frequent comparisons are made spontaneously by his listeners. But even though this musician has been inspired by great saxophonists, it is the instinctive originality that strikes us, and it is easily found, not only in his instrumental approach, but also in his originally composed scores.
Impressive is his "trophy cabinet", which counts among the many awards important acknowledgements. In 1996 he won the Massimo Urbani prize, and one year later he was named "Best Soloist" in addition to his own quartet, which won the "Best Group" award at the European Jazz Contest in Belgium. In 2000 he took first place honors, by popular vote, in the "Top Jazz" contest in the "New Talent" category. The annual contest is held by Musica Jazz magazine.
His collaborations have been frequent and prestigious, having played together with the likes of Charlie Haden, Gonzalo Rubalcaba, Phil Woods, Enrico Pieranunzi, Enrico Rava, Franco D'Andrea, Martial Solal, Jeff "Tain" Watts, Mark Turner, Kenny Wheeler, Bob Mintzer, Joe Locke, Joe La Barbera, Cedar Walton, Cameron Brown, Biréli Lagrene, Philip Catherine, Sylvain Luc, Donald Harrison, Marc Johnson, Joey Baron, Guy Barker, Jean-Michel Pilc and Richard Galliano, to name but a few.